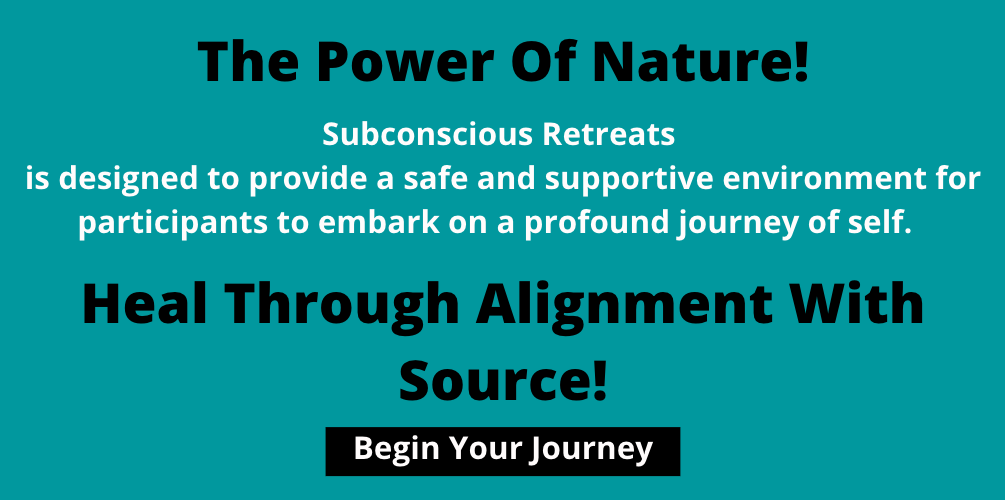 The world can be a scary place at times.
Everywhere we look, we see people suffering; from wars to natural disasters and everything in between.
Even the smallest things can have a huge impact on our lives, leading us to stress, anxiety, and depression that can feel never-ending.
Even if you don't experience these negative feelings often, leaving them unchecked for too long can cause irreparable damage to your mental state.
This is why ayahuasca may be the answer for you!
Ayahuasca is a powerful plant-based medicine that can help you connect with your higher self and release negative energy and trauma from your past.
It can be life-changing, and many people report feeling more at peace after taking ayahuasca.
If you're interested in exploring the benefits of ayahuasca, please read on!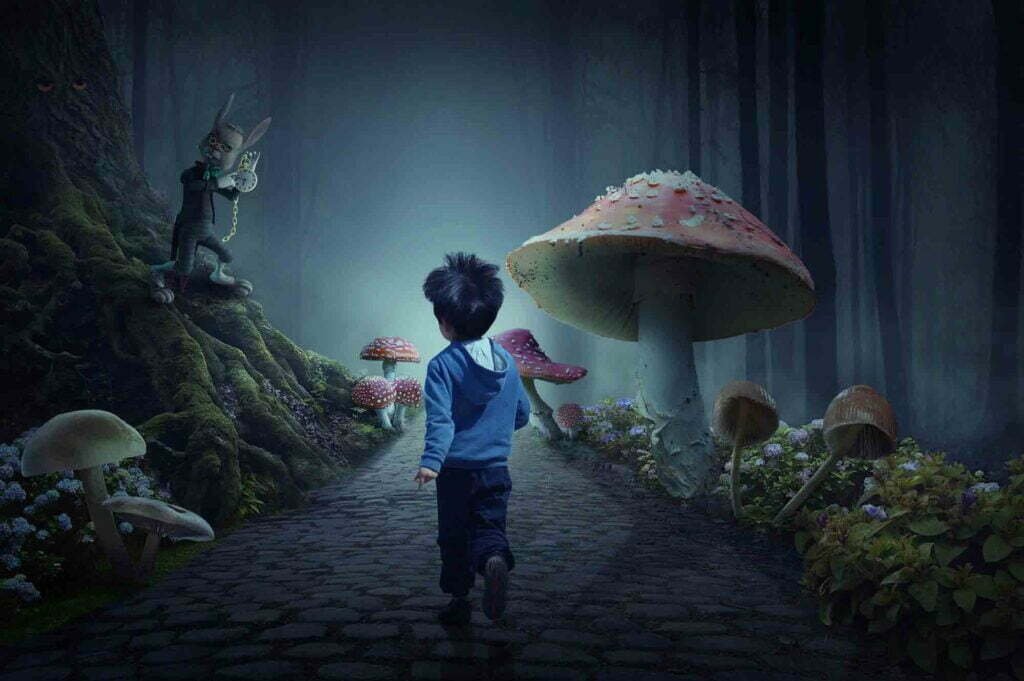 What exactly is an inner child?
It represents the innocence and naivety that we seem to lose as adults.
It's also an entity that helps us cope with the stresses of adulthood while still keeping us grounded and sane.
Learning how to heal your inner child with ayahuasca is a good step towards creating balance in your life once again.
Related Article: 8 OF THE BEST AYAHUASCA RETREATS IN EUROPE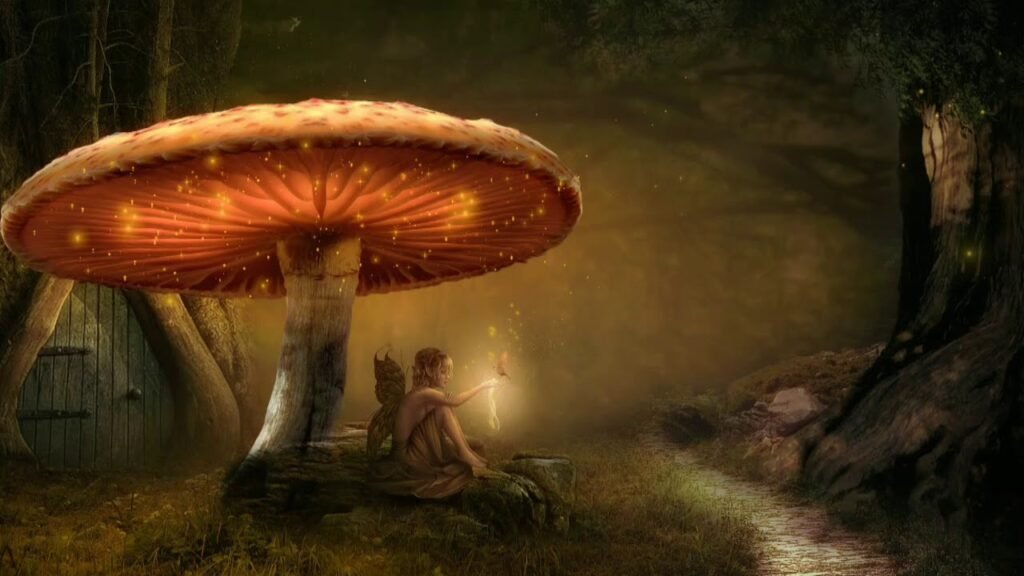 What is Ayahuasca?
Ayahuasca is a plant-based drink that has been used by indigenous tribes across South America for thousands of years.
Traditionally, this drink is made with two plants: a type of vine called Banisteriopsis caapi and a shrub called Psychotria Viridis.
Ayahuasca is commonly known as "the vine of the soul", as it is said to open us up to our souls, leading us to a journey of introspection and discovery.
This drink is one of the most powerful forms of plant medicine that exists and can help those who drink it to heal both physically and emotionally, when used in a ceremonial setting,
Ayahuasca can be a truly magical experience. It can help to heal emotional wounds, past traumas, and childhood issues that you might have been holding onto for years.
It's an experience that can be incredibly healing, as it offers you an opportunity to bring your true self to the surface.
Why You Should Use Ayahuasca to Heal Your Past
We all have past experiences that can affect us both positively and negatively.
Although we might have dealt with these issues at the time, they can often resurface years later because we have unresolved emotional issues.
One way to deal with these past issues is to go back to that time and face them once more, allowing you to come to terms with them and let them go.
Ayahuasca is one of the few substances that can allow you to do this.
As this substance has a strong effect on the brain and is often used as an alternative treatment for depression and anxiety, you may be able to access different parts of your brain by drinking it that you wouldn't be able to do otherwise.
This means that you can go back to those past moments and experiences and deal with them once and for all.
How to Heal Your Inner Child with Ayahuasca
When we think about healing our inner child, we often think of that innocent, naive little being that wants nothing more than to be loved.
You may want to hug that part of yourself, maybe even tuck it into bed, and read it a story or two.
That child is the purest form of you, and it needs your attention and love.
As you drink ayahuasca and allow yourself to go on a journey, you may encounter your inner child.
This is your chance to show that child that they are loved, they are safe, and they can trust you with their emotions once more.
You can do this by holding your child close and telling them that they are loved, they are safe, and they can trust you with their emotions once more.
Other Benefits of Using Ayahuasca to Heal Past Trauma
Ayahuasca can offer you so much more than just the chance to heal your past.
Here are just a few of the other benefits that you can experience when drinking this powerful plant medicine.
● Improved mental health
Drinking ayahuasca can help to improve your mental health and stability, especially if you have been dealing with depression or anxiety.
It can help you to manage your emotions, too, which is something that many of us struggle with in our daily lives.
● Increased self-awareness
One of the main benefits of ayahuasca is that it helps you to become more self-aware.
You can gain an understanding of who you are, what you want, and what your purpose is in life.
● Spiritual growth
Another great benefit of ayahuasca is that it can help to spur spiritual growth in you.
You can use it to explore your spirituality, too, gaining a better insight into what it means to you.
● Reset your mind
Ayahuasca can reset your mind, too. It can help you to let go of the stress and worries that you have been holding onto for too long.
Conclusion
Ayahuasca is one of the most powerful herbal medicines on the planet.
It can help you to heal your past and become a stronger, more self-aware person.
When used in a ceremonial setting, it can be a truly magical experience that can help you to discover more about yourself.
Ayahuasca is a powerful tool that can help us to heal our past and become more self-aware people.
This beverage is one of the most potent plant medicines in existence, and it can help you to heal both physically and emotionally.
Whether you're coming to terms with childhood trauma or wanting to heal the aftermath of a past relationship, ayahuasca can be a great option.
Join us at Subconscious Retreats for a one-in-a-lifetime experience, with a trained shaman who will walk you hand in hand on this life-changing journey.
Namaste 💫
Related Article: Subconscious Retreats – One Of The Best Ayahuasca Retreats in Spain
Related Article: 3 STEPS TO UNDERSTANDING THE POWERFUL GIFT: THE SUBCONSCIOUS MIND AND HOW IT CAN WORK FOR YOU