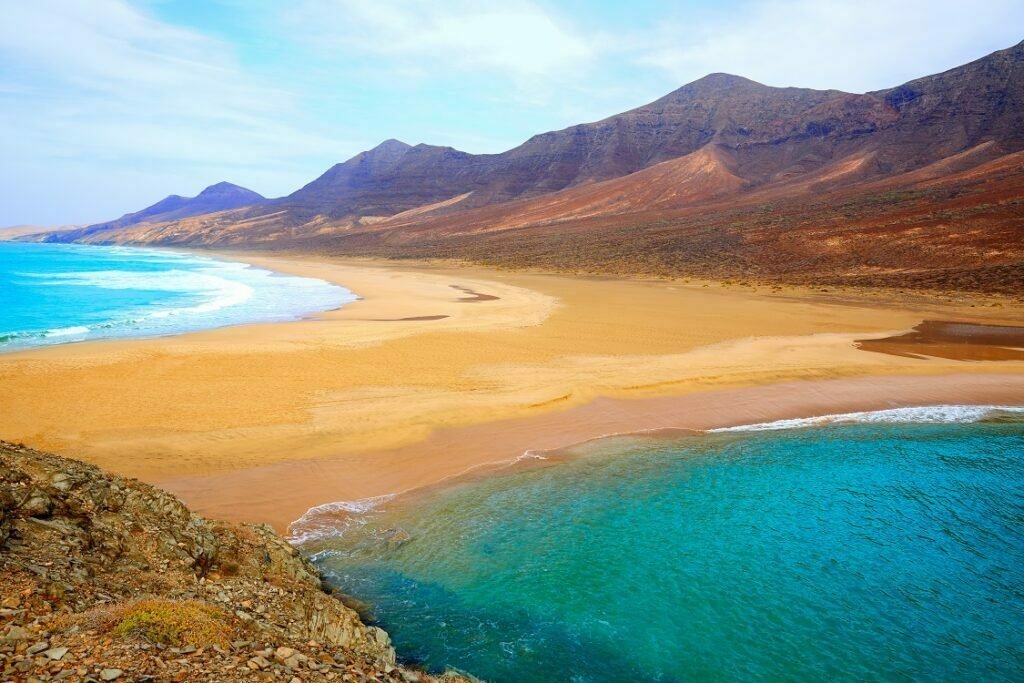 The Canary Islands, an archipelago off the coast of Northwestern Africa, are a rugged paradise known for their volcanic isles and black and white-sand beaches.
The largest island of the eight, Tenerife, is dominated by Mt. Teide – an active volcano that sometimes caps its peak in the snow!
The other seven islands are Gran Canaria, Fuerteventura, Lanzarote, La Palma, La Gomera, El Hierro and La Graciosa.
Each have distinct personalities that make them very special and well worth exploring.
Gran Canaria is the third largest island with a population of roughly 876.200 inhabitants and an average temperature of 24°C (75°F) and considered one of the most beautiful islands in the archipelago.
And has become quite popular with tourists looking for a chance to relax on its pristine beaches or explore its lush forests.
Gran Canaria has something for everyone – from an amazing nightlife to breathtaking hikes up mountain trails.
If you're looking for something even more spiritual to do while visiting this stunning island, why not try an ayahuasca retreat?
These unique experiences offer visitors a chance to connect with nature as well as their own inner selves while exploring new realms of consciousness.
Those looking to explore the depths of their consciousness or find inner peace should consider attending one of the many ayahuasca retreats now available in the Canary Islands.
From luxury villas and ancient ceremonies to breathtaking landscapes and experienced shamans, the Canary Islands are packed with a variety of ayahuasca retreats offering unique experiences.
Here is a list of some of the best!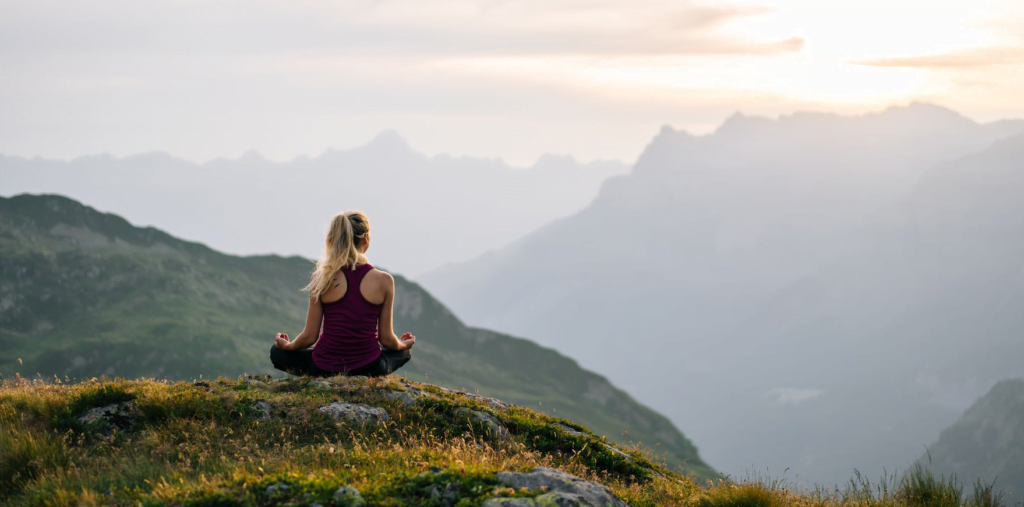 Subconscious Retreats Gran Canaria has become a favorite destination for those seeking plant medicine and healing.
It offers an authentic and safe Ayahuasca experience at an affordable price.
Ayahuasca ceremonies are led by an experienced shaman who have been trained in the traditional ways of Peruvian Plant Medicine.
During the ceremony, he will provide a safe container for participants to explore their inner world to gain insight into their own life journey.
Participants can expect to gain clarity on issues that have been holding them back and find the courage to make changes for the betterment of their lives.
This unique 5-night ayahuasca retreat promises to bring personal and spiritual growth.
Immerse yourself in a spiritual journey unlike any other, as you explore powerful plant medicines such as Kambo, Bufo Alvarius, and Ayahuasca.
Take this opportunity to deeply connect with yourself and nature on a profound level.
Don't miss out on this amazing experience that will be taking place in 2023!
The retreat offers an intimate setting for up to 15 participants, which allows for individualized attention from experienced medicine facilitators.
The program is designed to help each person reach their highest potential through self-exploration, introspection, and healing work.
You will also have the chance to learn about sacred plants and how they can assist in releasing blocked energy.
With their holistic approach to healing, this ayahuasca retreat in Spain offers a peaceful environment.
Where guests can take part in an array of life-changing activities designed to promote physical and mental well-being.
With the ultimate goal of realigning you with your energy body.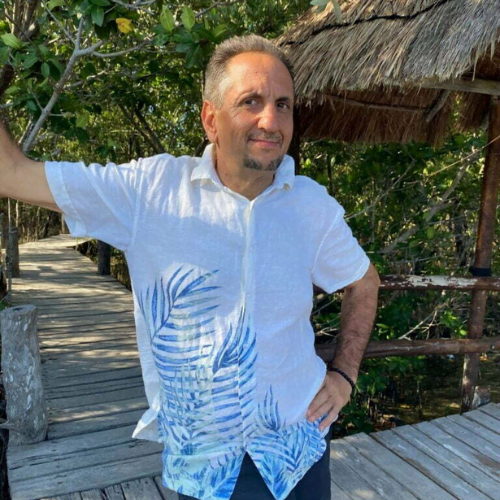 Enrique Navarro shaman has since traveled extensively throughout Europe and South America hosting ayahuasca retreats for spiritual seekers looking to experience the medicinal benefits of this powerful plant medicine.
Throughout his journey, he has become well-known for his knowledge and understanding of ancient healing practices such as energy healing and sacred rituals from different cultures.
He is now recognized as one of the most respected shamans in Europe and continues to offer powerful transformational retreats through his centers located around the world.
Subconscious Retreats Gran Canaria is luxurious yet simple, providing essential comfort and relaxation for all participants.
There are many self-care practices on offer such as yoga, breathwork, and meditation, as well as therapeutic treatments like Craniosacral therapy, Energy Healing, massage therapy, and Kundalini Yoga.
Professional therapists will also be on hand throughout the retreat to provide support during any challenging moments that may arise.
They believe that plant medicines are powerful tools for personal growth, healing, and transformation.
The powerful blend of ancient wisdom and modern psychological tools makes these ceremonies an effective way to work through life issues such as trauma, depression, anxiety, and addiction.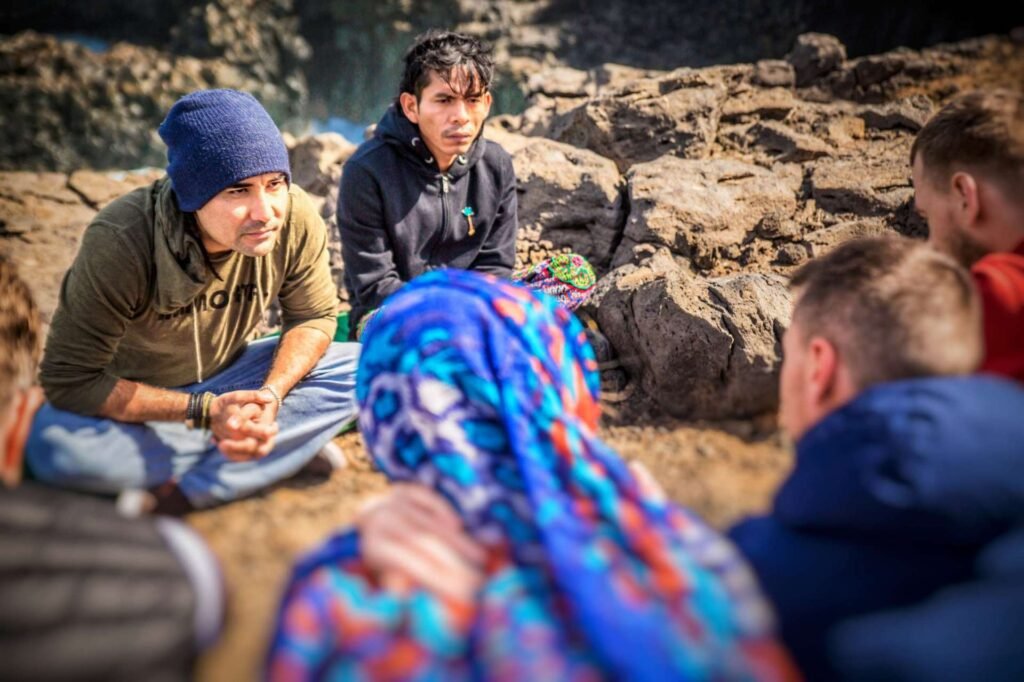 Healing Tree Center Tenerife is a traditional ayahuasca retreat in Tenerife and shamanic center from Cusco, Peru that has been offering authentic, safe, and affordable ayahuasca experiences since 2010.
Ayahuasca is a powerful plant medicine used for healing physical ailments as well as spiritual ones.
It has the ability to bring clarity and insight into many areas of life where there may be confusion or difficulty.
At Healing Tree Center Tenerife, we believe in the power of plant medicine and its ability to help heal individuals from deep within.
They offer retreats that combine ceremonies with guidance from experienced facilitators to provide deep healing on all levels: mental, physical, emotional, and spiritual.
Their team is dedicated to providing a safe space for individuals engaging in this work so that they can get the most out of their experience.
Ayahuasca Healing Centre, located in Tenerife – one of Spain's Canary Islands renowned for its perfect climate throughout the year – is offering a transformative experience.
Through the use of master plants, individuals can open themselves to spiritual and psychological transformation in an environment that is both breathtaking and welcoming.
The master plants used are ayahuasca, chacruna, tobacco, and rapé.
These sacred plants are known to work in tandem to unlock insight into one's life purpose.
The center has been designed with comfort and privacy in mind, making it possible for visitors to connect deeply with themselves during their stay.
With experienced facilitators on hand who will guide them through their journey, visitors will be able to access personal transformation through the healing power of these incredible natural medicines.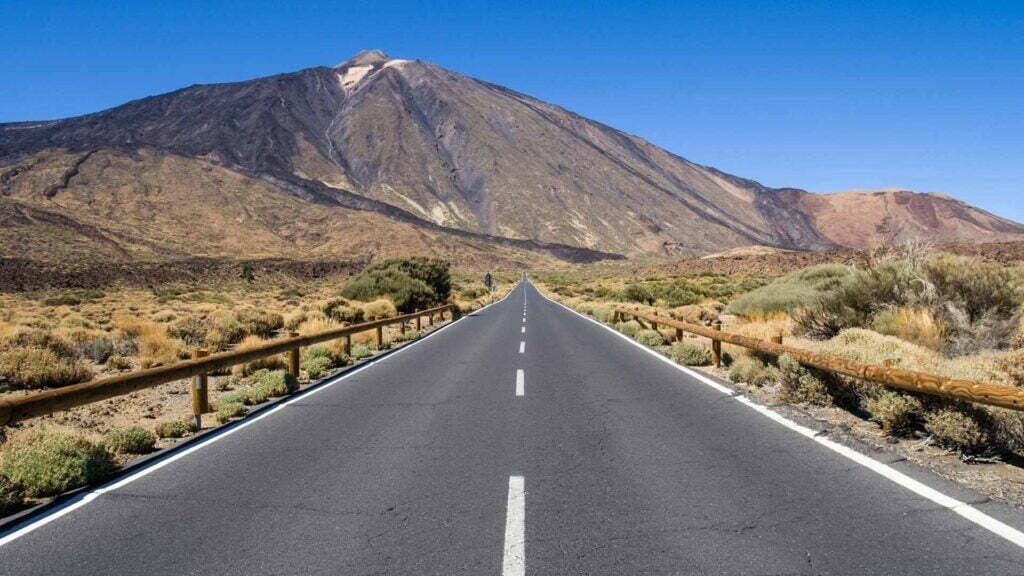 Arutam Ruym N is a Spanish Shaman from Santa Cruz of Tenerife, Spain, born on August 26, 1981, into a family of senior officials.
Born and raised in the Canaria Islands, he was brought up with traditional values and strict academic requirements.
After finishing his studies in psychology, he decided to pursue an alternative path that led him to explore the world of plant medicines.
At Arutam Ayahuasca Retreat Tenerife, guests can experience the perfect ayahuasca journey under the guidance of experienced shamans.
This unique retreat center specializes in plant medicine and offers a safe and nurturing environment for anyone seeking transformation and spiritual awakening.
At Arutam, visitors can embark on an unforgettable journey with Mother Ayahuasca – a powerful vine known to bring healing, transcendence, and clarity to those who partake in its sacred rituals.
The retreat is designed to provide a fully immersive experience in which guests are guided through every step of their ayahuasca ceremony by experienced shamans.
During the program, participants receive personalized attention from knowledgeable teachers dedicated to helping them explore their inner depths and unlock new levels of insight.
Guests learn traditional teachings about the ancient vine while enjoying delicious organic meals cooked with love by local chefs.
Conclusion
Ayahuasca retreats provide a powerful opportunity for healing, personal growth, and life-changing experiences.
Retreats offer various forms of plant medicine such as Kambo and Bufo Alvarius, which allow individuals to connect with their inner selves and discover newfound joy.
The magic of plant medicine has been used by indigenous cultures for thousands of years to heal the mind, body, and soul.
Retreats often combine traditional rituals along with modern therapeutic techniques like yoga and breathwork to create an environment that's conducive to healing.
During the course of the retreat, participants will be guided through a series of ceremonies designed to help them uncover deep-seated issues that may be holding them back from living a life that is full of purpose and joy.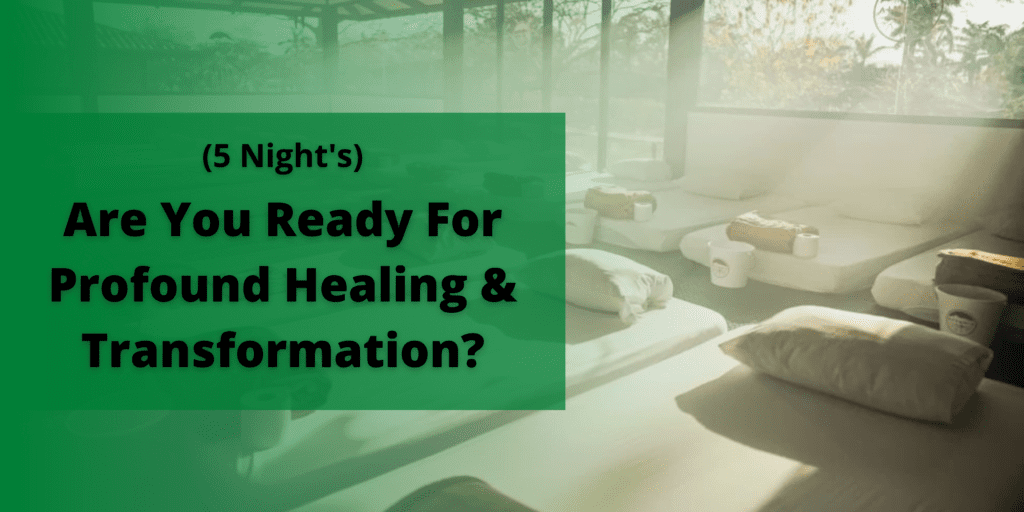 Related Article: The 10 Best Ayahuasca Retreats In Spain!
Related Article: Why Fasting Before Ayahuasca Is Important The Power Of Preperation