Ayahuasca has long been used by Amazonian cultures as a powerful tool for spiritual exploration and healing.
This ancient brew, which is composed of two main plants, the Ayahuasca vine, and the Chacruna leaf, has been ingested in ceremonies for thousands of years.
It has been used as a tool for healing, spiritual growth, and connection to one's ancestors, allowing individuals to gain insight into the tangled webs of their lives.
Heal physical and emotional ailments, and ultimately seek out their higher purpose, due to its ability to help people gain deeper insight into their lives, find inner peace and access higher states of consciousness.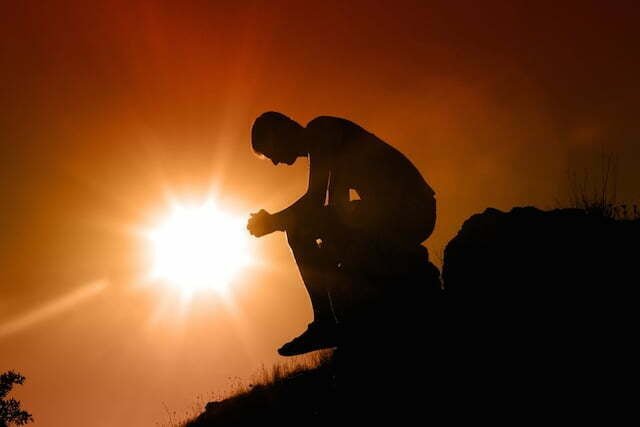 Ayahuasca and Spirituality
Originating from the Amazonian region of South America, ayahuasca ceremonies are often led by shamans and involve a powerful hallucinogenic brew made from plants.
Those who choose to partake in the ceremonies can expect to experience intense visions and strong emotions as they explore the inner realms of consciousness.
The primary purpose of ayahuasca is to offer guidance and insight into the spiritual self, allowing individuals to learn about themselves on a deeper level than ever before.
Through ancient wisdom passed down for centuries, those who take part in ayahuasca ceremonies learn invaluable lessons about their life's path and how best to live it.
The brew's effects can be so profound that many individuals experience clarity, understanding, healing, and transformation during their journey into self-discovery.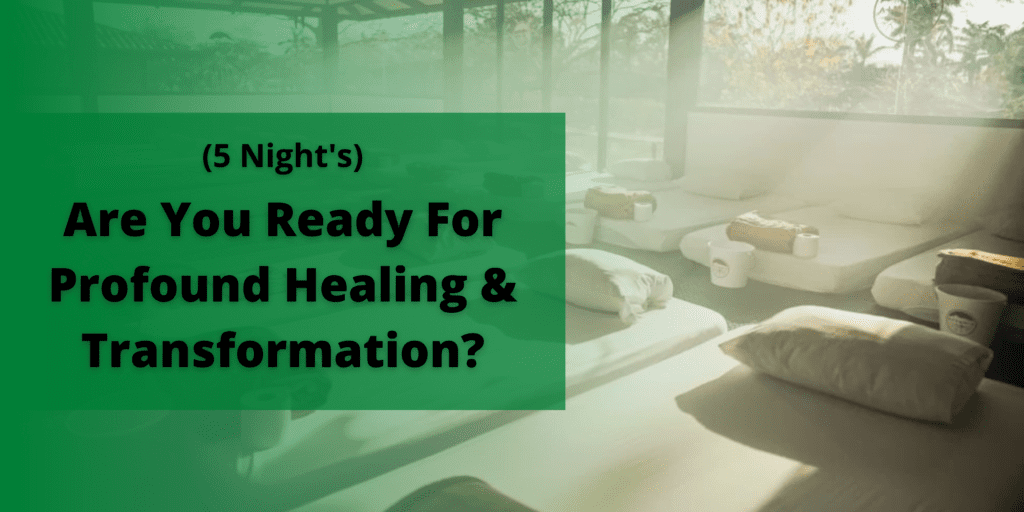 The Physical Experience
While the ayahuasca experience is difficult to describe in words, it offers a life-changing physical experience that allows those who participate to learn about themselves in ways never before imagined.
Ayahuasca can help people understand their relationship with their environment and how their mental, emotional and physical health are connected.
This understanding can lead to improved behaviors which allow individuals to make positive changes in their lives while also increasing awareness of all aspects of existence.
Those who take part in this journey should come prepared with an open heart and mind so they can receive the full effects of this powerful substance without being limited by fear or judgment.
Connecting with Nature
Connecting with Nature is a powerful way to learn more about ourselves and the world around us.
Plant medicine and retreats are just two methods that can help us achieve this goal.
Ayahuasca, a traditional South American plant medicine, has been used by indigenous communities to heal physical and emotional ailments and come into contact with their inner being.
By participating in an ayahuasca ceremony or retreat, we can learn from the wisdom of this plant medicine and receive invaluable guidance from Mother Nature.
Through these experiences, we gain insight into our lives as well as how our actions affect our environment.
We also form a connection with nature's energies that helps us feel more balanced and centered within ourselves.
Being able to recognize our part in nature allows us to access its natural healing power which leads to a greater understanding of life's complexities.
Developing Intuition
When I embarked on an ayahuasca journey, I never expected to learn some of the most valuable lessons of my life.
After struggling with drug addiction for several years, I found myself in a strange and unfamiliar place.
Little did I know that this one-night excursion would give me insight into the importance of intuition in my own recovery.
Throughout the night, I experienced a multitude of effects both physical and emotional.
This heightened sense of awareness awakened something within me that had been previously dormant; it was as if in this one night, my intuition had suddenly come alive.
This newfound clarity allowed me to gain deeper insights into how powerful it can be to trust your gut instinct when faced with difficult decisions in life, especially when it comes to overcoming addiction.
Seeing the Bigger Picture
The first ayahuasca ceremony was a life-changing experience.
Not only did it open my eyes to the spiritual world, but it also taught me several valuable lessons.
At this ceremony, I learned that it is essential to recognize and understand the bigger picture that lies beyond one's own individual perspective.
My guide helped me to see things from different angles and consider all aspects of a situation before making any decisions.
While coming to terms with the different perspectives available, I came to realize that there are always elements within each situation that can only be seen when taking into account the entire picture.
This encouraged me to think outside of my own personal boundaries and take into consideration all possible options before committing myself to any one course of action.
Healing the Soul
My own journey of healing my soul began Through the sacred ceremony and experiences with the medicine, I learned powerful lessons that have helped me heal from past trauma and find inner peace.
The most profound lessons emerged from deep within my subconscious mind and spirit.
During the ceremony, I was able to face my fears, confront painful memories, and anchor onto newfound self-love and understanding.
As a result, I was able to let go of grief, anger, and resentment in order to move forward in life with greater clarity.
Although this process can be intense, it is ultimately rewarding.
Exploring yourself through ayahuasca gives you an opportunity to learn how to better care for your mental health so that you can live a more fulfilling life; one full of courage, strength, and joy.
Respect Each Other
Respect for Each Other is an important lesson to learn. In order to truly respect each other, we must first understand and accept that everyone has their own unique beliefs and values.
By taking the time to listen to each other and be open about our feelings, we can create a stronger understanding of why we don't always agree on certain things.
In today's world, there is often fear when it comes to talking about topics such as drinking ayahuasca or exploring one's higher self.
But instead of being afraid of differences, let us instead focus on respecting each other's views and opinions.
We all have a right to believe what we choose, but by listening to others with an open mind, we can come together in peace and harmony for the greater good.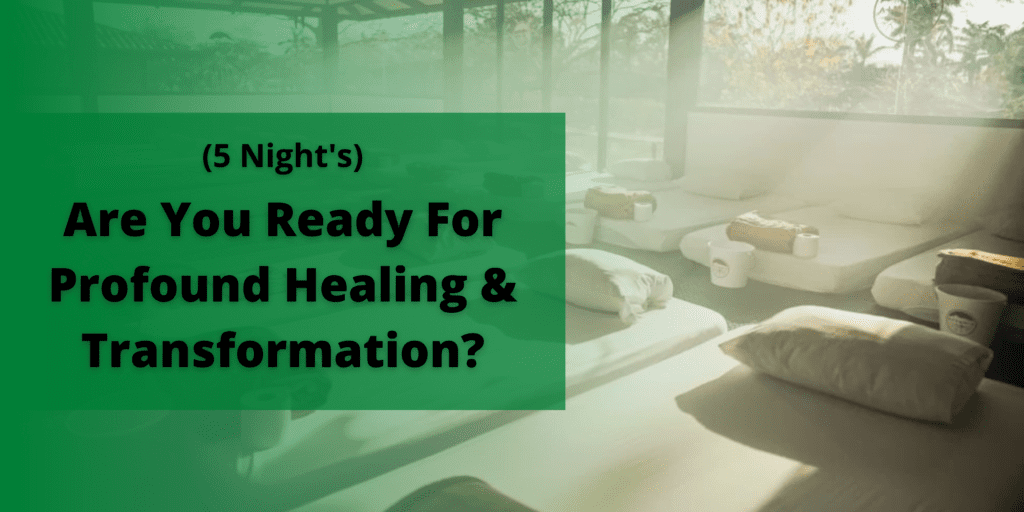 Compassion
Ayahuasca has been gaining attention for its ability to unlock deeper parts of the self, but it is important to understand that ayahuasca does not give compassion, instead, it can teach us how to cultivate this emotion.
Compassion is essential in life as it allows us to connect with other people and ourselves at a more meaningful level.
With ayahuasca, we are able to observe our own reactions and feelings without judgment or resistance.
This helps us become more aware of our tendencies and teaches us how to act more lovingly towards ourselves and others.
By taking part in an ayahuasca ceremony, we can learn how to better recognize the suffering in the world around us and respond with kindness rather than fear or aggression.
The process of understanding our motives behind certain emotions enables us to gain insight into why we react a certain way when faced with challenging situations.
Reflection on Inner Strength
Reflection on Inner Strength with Subconscious Retreats can be a powerful tool for personal growth and spiritual enlightenment.
Ayahuasca showed us that humans have the capacity to reach beyond what we think is possible, allowing us to tap into our inner strength.
This type of exploration can bring forth new perspectives, as well as insights into our own life purpose and direction.
Through meditation, we gain access to the depths of our souls.
We journey through our subconscious and connect with spiritual beings that exist within us all.
These encounters can help us make peace with ourselves and uncover hidden strengths we never knew existed.
Reflection on inner strength soul with Subconscious Retreats has opened up a world of possibilities; it is a doorway to self-discovery and transformation like no other!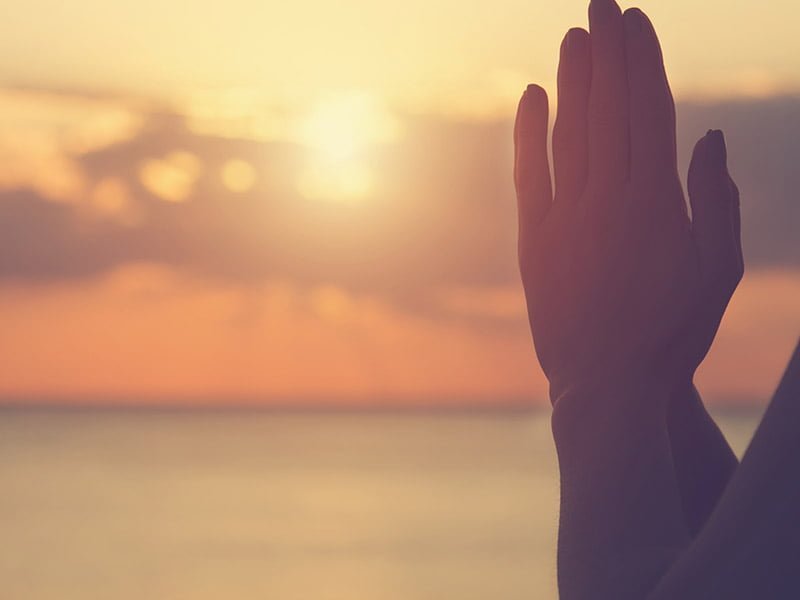 Conclusion
An important lesson in life is that we all have to feel something in order to be whole.
Whatever it may be, feeling something is a crucial part of being human and helps us grow as individuals.
It can be difficult to come out of one's comfort zone and truly grapple with our emotions, but doing so can help us better understand ourselves and the world around us.
Learning how to cope with and work through our feelings can help us become more resilient, open-minded, and confident in ourselves.
There may be times when we cannot control what happens or how people act toward us; however, by allowing ourselves to feel whatever comes up for us at that moment.
We can find peace within ourselves.
Ultimately, embracing our feelings helps teach us important lessons about life while also leading us on a path toward wholeness.
Namaste ✨💫
Related Article: Is Ayahuasca safe? What is it about this plant that attracts people from all over the world?